The Society has now issued a Press Release concerning this development
In order to create a modern destination for the centre of Enfield, project architects EPR have created initial proposals for Palace Square, a new food, leisure and living experience in the heart of Enfield.
The new Palace Square would act as the heart from which new cafes, restaurants, co-working spaces, shops, a gym and boutique cinema would be accessed. The dining facilities and shops will open into the early evening, providing people coming to the centre of Enfield with places to go after 6pm.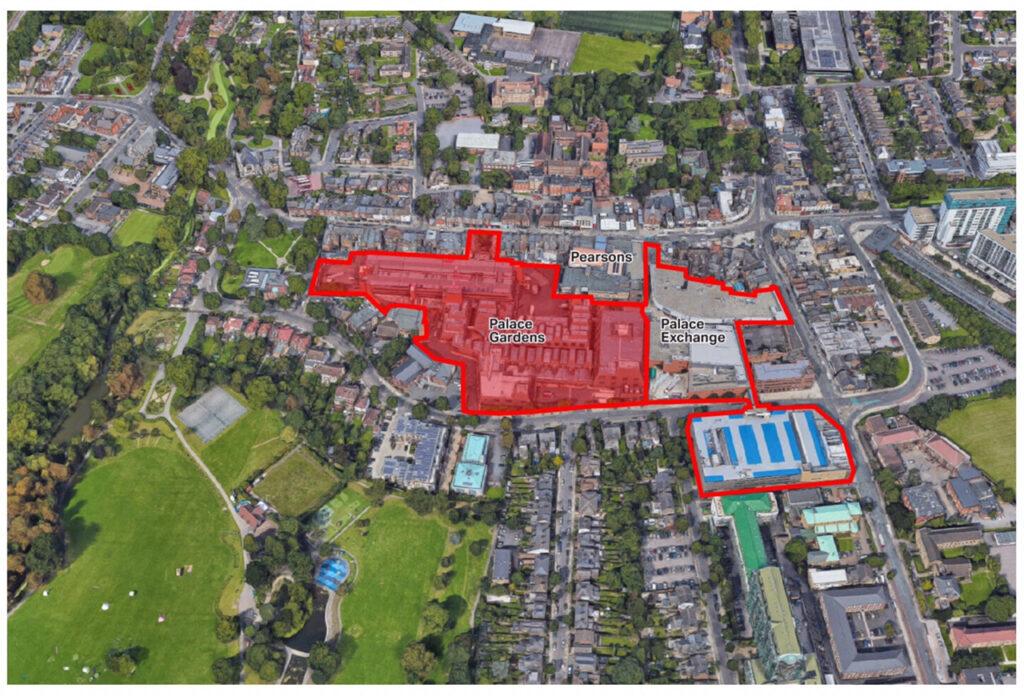 On the Your Say page of Palace Square web-site you will find a number of surveys as the developers are seeking your views on what you would like to see as they look to redevelop the heart of Enfield town.
The developers are also holding two webinars, where members of the team will explain the initial concepts in more detail. These will take place on October 15th at 18:00 and October 26th at 18:00. Registration is necessary—please click here for more information and details on how to register.
Following an analysis of the results of the consultation, in December the developers will be re consulting with the Enfield community to show how the initial proposals have evolved. It is the intention to submit a planning application to Enfield Council in early 2021.
The image above makes clear, the initial proposals at this stage indicates a number of residential buildings located above the ground floor units of Palace Square. These will range over a number of heights, going from three storeys on Cecil Road to 26 storeys in the centre.