The Enfield Society promotes the conservation and enhancement of the civic and natural environments of the London Borough of Enfield and its immediate surrounding area, for the public benefit. We were established in 1936.
Joining the Society costs as little as £5 per person per year. Our morning and evening talks are free to members and we welcome non-members for £1 each. Members also receive four colour newsletters per year.  In normal times we organise an extensive range of guided walks which are usually accessible using public transport. Again, these are free to members, but we welcome non-members who wish to come and try before deciding to join. We have an extensive range of publications for sale which can be ordered through our online store. By joining the Society you will help support our valuable work within the Borough.
Palace Square Enfield: Society launches campaign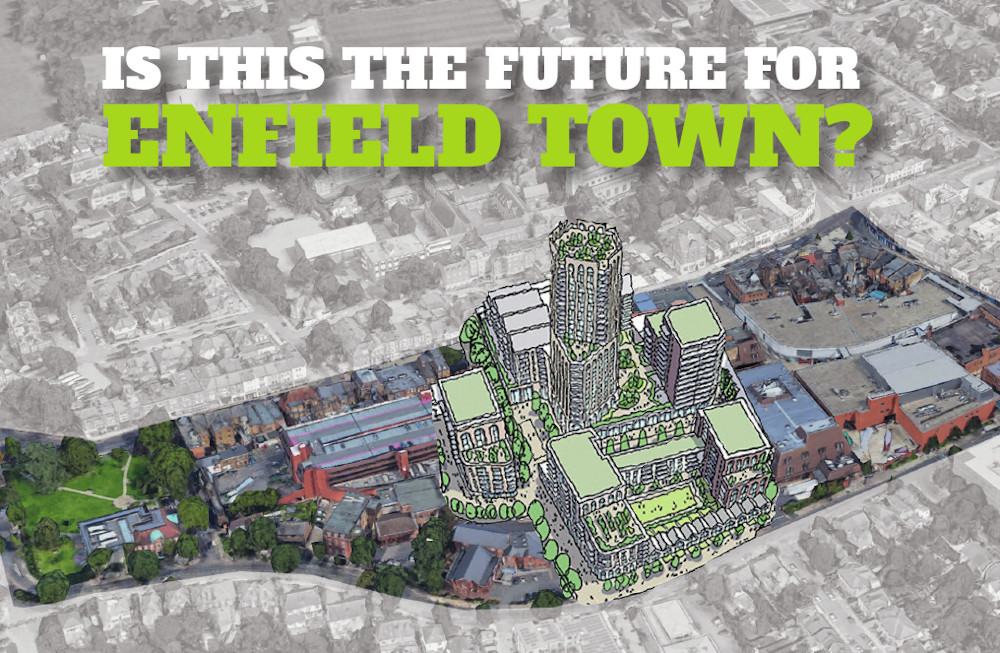 The Society has written to members with the first details of its campaign to oppose the high-rise blocks proposed for the Town Centre. More details from our Palace Square campaign section.
New proposal for the Archive & Museum
On Friday 9th October the Enfield Society published an alternative plan for the Council's Children & Youth Services which would meet the Council's objective but at the same time allow the Archive and Museum to remain in their current location. The report can be downloaded from here.
Coronavirus update
Talks Programme, Autumn 2020
We have held some talks over zoom this autumn. Whilst this has allowed some members to enjoy our speakers, many of our speakers booked earlier in the year don't wish to use zoom, so rather than providing a patchy programme next year, we have decided not to hold talks until Jubilee Hall can re-open.
Walks Programme, Autumn 2020
There are still too many uncertainties to produce a Walks Programme for the immediate future. An informal walking group involving many members who regularly join our walks has been established.
New heritage walk leaflet: Clay Hill and Whitewebbs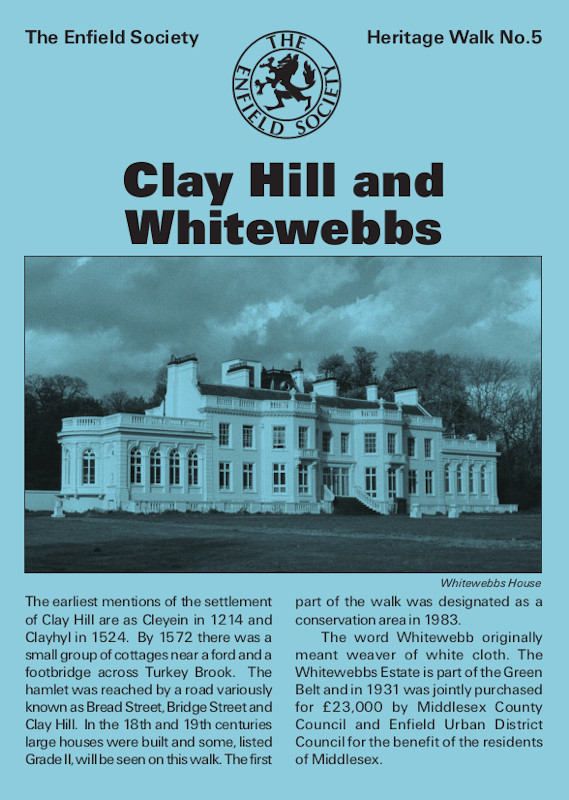 The Enfield Society has recently published Heritage Leaflet No.5 covering Clay Hill and Whitewebbs Park. Price £2, including P&P, it is available from our online store.
Jubilee Hall Evening Meetings Organiser
This position is still vacant and without a volunteer we will be unable to offer evening talks next year. This is not an onerous task and the present volunteer, Stephen Gilburt, would be pleased to share his list of the speakers he has used. Contact us for more information.