Today's Open House at the Charity School in Edmonton attracted many visitors to the building. People could look around the inside and speak to representatives of the London Historic Buildings Trust, who are working to find a secure future for it, as well as West Lee School who hope to be the first tenants.
The Enfield Society had a table in the Hall and several people joined as well as purchasing our publications.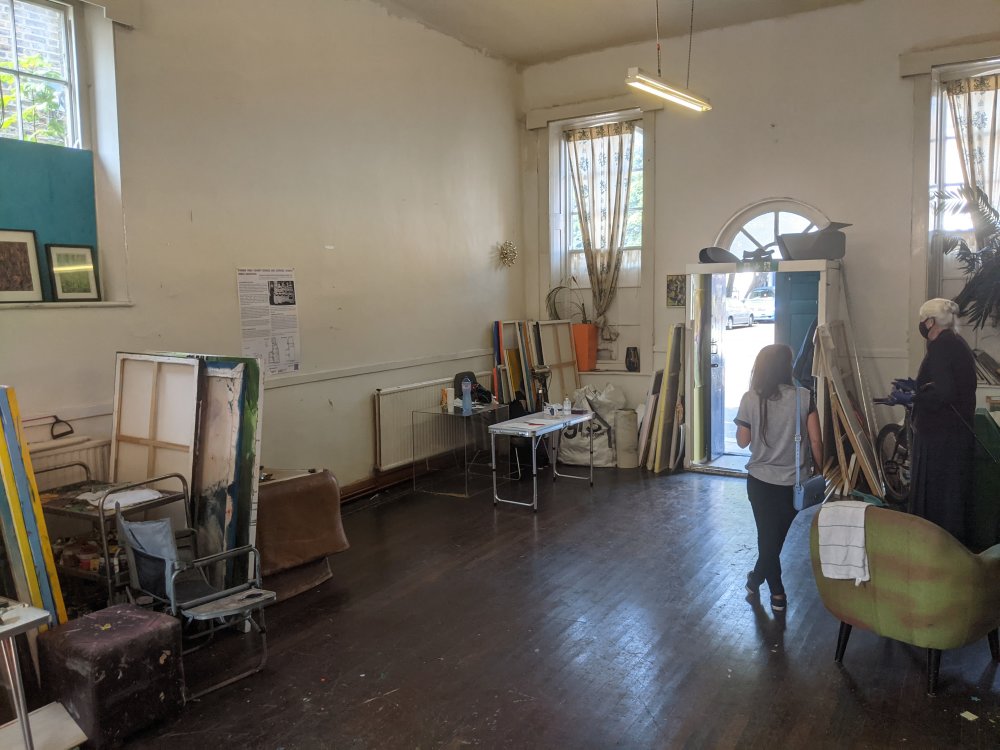 The building is currently home to an artist, as evidenced by the canvases and paint on the floor!