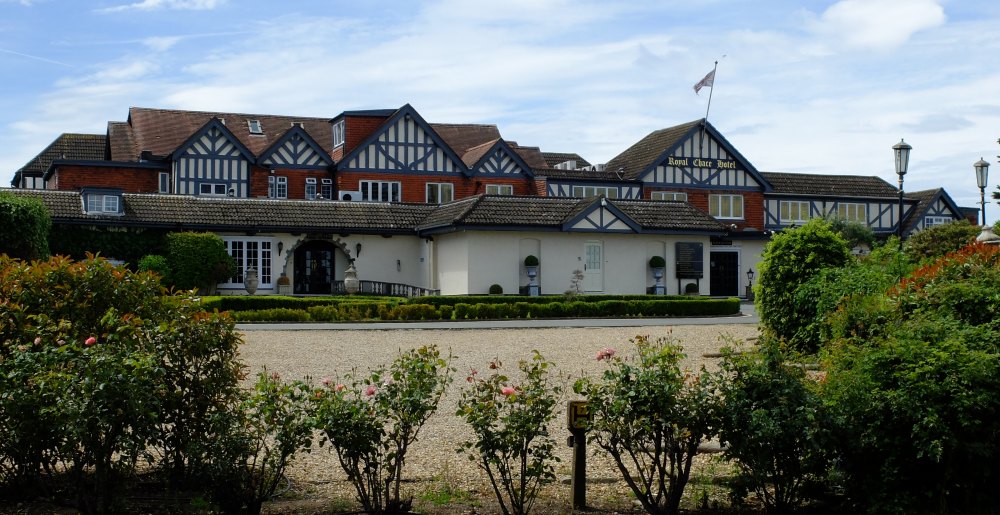 Signature Senior Lifestyle are proposing the redevelopment of the Royal Chace Hotel, The Ridgeway, for a care facility and new homes. A planning application will be submitted later this year.
Lexington Communications have consulted residential neighbours, local community groups (including The Enfield Society) and councillors. A virtual public exhibition has been available, accessed from web-site https://signatureroyalchace.co.uk
The Society's Architecture & Planning Group are in contact with Signature and exhibition banners have been provided.
The hotel site is large and prominent from a large area, and we are concerned any high density development could impact on the adjacent Green Belt land.
As usual, we would welcome hearing members' views about this proposal. You may contact us at info@enfieldsociety.org.uk