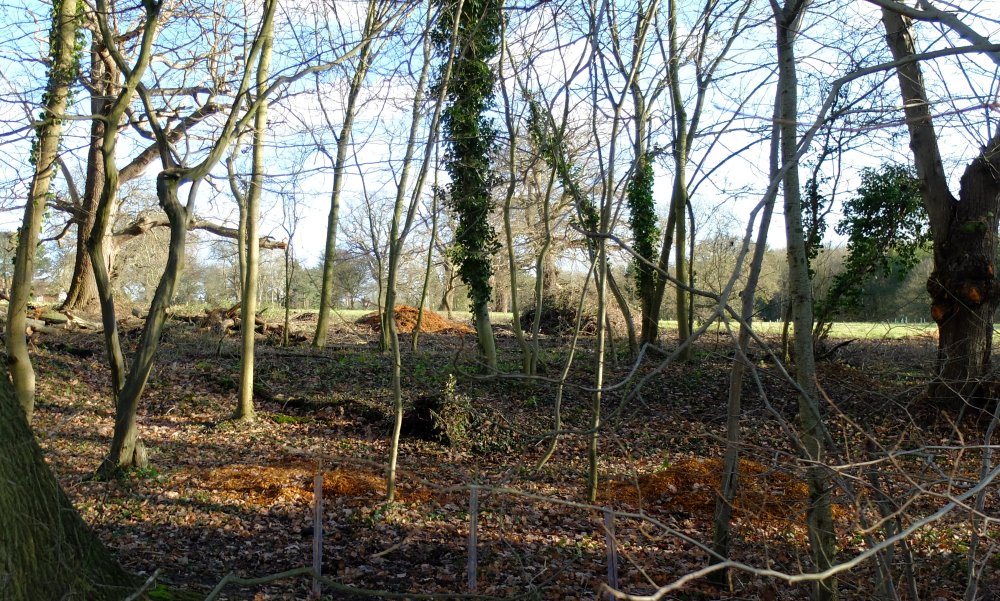 Several members contacted the The Enfield Society in November to raise concerns over the felling of a large number of trees at Clay Hill on the property known as Kingswood. [This is on the left as you walk the footpath from St John's Church down to Hilly Fields.]
The Enfield Society have raised this at its latest meeting with the London Borough of Enfield who have confirmed they view the matter as serious and are taking enforcement action with a view to prosecution.
Independently The Enfield Society has been contacted by a local resident who is acting as an advisor to the new owner on matters of environmental, landscaping and agriculture. The letter offers to meet with the Enfield Society to discuss the project, which includes the land further west known as Queenswood.
We have also been contacted by the new owner who has also offered to meet The Enfield Society. We have replied indicating a willingness to meet, but at present no meetings are fixed, either with the new owner or his advisor.