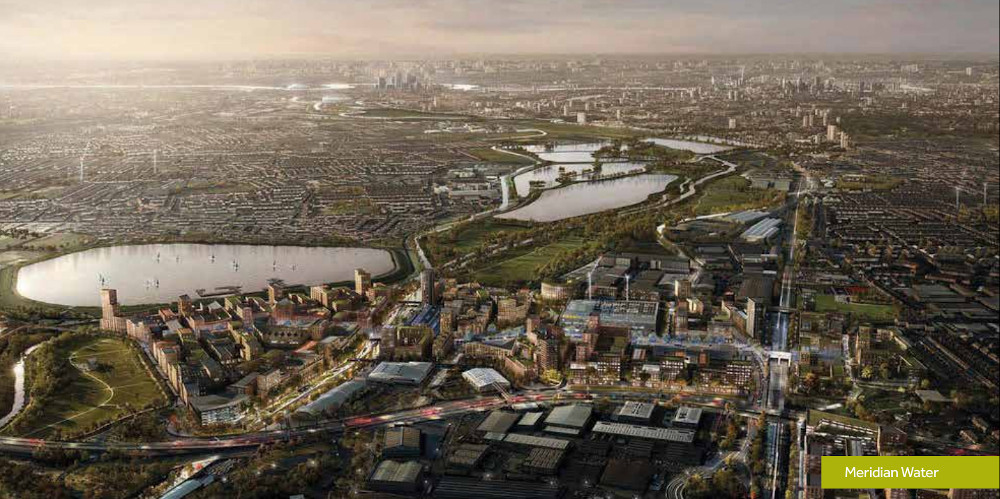 At the end of 2019, Enfield Council signed a Development Agreement with Vistry Partnerships to deliver "Meridian One", the first phase of the Meridian Water development, which will deliver a mixed-use development of around 1,000 homes, as well as over 2,000 sqm of leisure, retail, employment and community spaces. The scheme will also deliver new public open spaces and improve connections between Meridian Water Station and Upper Edmonton.
Vistry Partnerships have announced three dates for the community to join webinars to view more details of the project:
Saturday 5th September from 10am to 11am.
Tuesday 8th September from 5pm to 6pm.
Wednesday 9th September from 4pm to 5pm.
You can register for the event that best suits your availability on our project website at MeridianOneConsultation.co.uk. Once you have registered, you will be sent the joining instructions.
You may wish to read the Meridian One Newsletter [PDF].