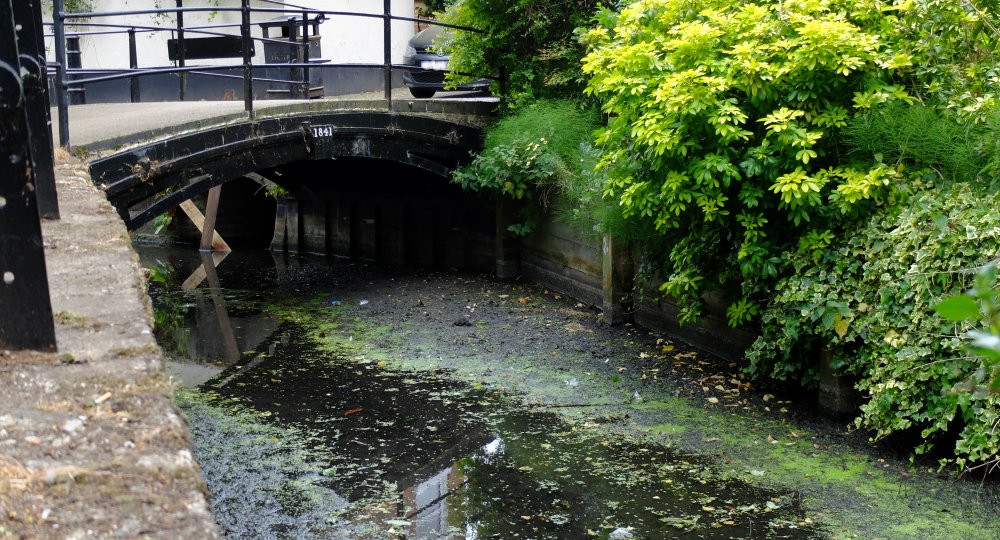 We have received the following update from LBE's watercourse engineers:
Thanks for the on-going reports regarding the [low] water levels. We are taking this matter seriously and any constructive reports detailing how the water levels are responding (even if not much at the moment) are useful.

Today we have taken a number of steps in an attempt to deal with this problem.

A pump contractor has been in attendance at Parsonage Lane backup pump to assess the reasons for its partial performance. They have confirmed that the flow levels on Saddlers Mill Stream are significantly lower than usual. This has caused the pump to intermittently trip requiring a manual restart. We are now working with them to resolve this. However if the continued dry conditions continue there is not likely to be a reliable source from Saddlers Mill Stream for a while.

The pump at Southbury Road is on order, however the lead time is still up to 2 weeks. Therefore this morning I attempted to explore if other companies could source the pump quicker. For various reasons it was not possible, and I was also advised that a replacement with a similar pump on the existing infrastructure is "not as straightforward as it sounds".

To compensate for the lead in time mentioned above we have arranged for a separate contractor to provide and supervise a temporary emergency pump from tomorrow (Friday). We will continue this into next week and assess what difference it makes. We have had to obtain the approval of Thames Water to perform this action and that is granted.

A couple of members of our team have both been in attendance today to view the situation first hand. An observation made is that the New River itself was lower than usual today, this will again reduce the performance of the main Thames Water pump. Therefore despite getting it running again last week it is possible that it has not been running at the full expected capacity for the whole of the week. It must be kept in mind that whilst Thames Water are required to supply water to the New River Loop it is also a strategic asset supplying drinking water to reservoirs in London, therefore if there are other strategic demands, they also have to meet these as required.

We have requested assistance from the fire brigade to see if there is any capacity to divert of water to the Loop as part of any potential training exercises they may be doing in the area. This is clearly a long shot but it is worth asking.

Please be assured that our team is working together to ensure that this matter is addressed.