The Enfield Society have received a report from Enfield Council's Senior Engineer for Structures and Watercourses concerning reported problems with the level of water in the New River Loop which runs from the Civic Centre through to the Town Park.
Following an investigation it appears that three pumps which provide a flow of water into the Loop may have stopped working. Thames Water, who maintain the main pump in Southbury Road have been asked to check their equipment.
Two other pumps, one at Southbury Road and the other at Parsonage Lane, are controlled by LBE and are being investigated by the Council.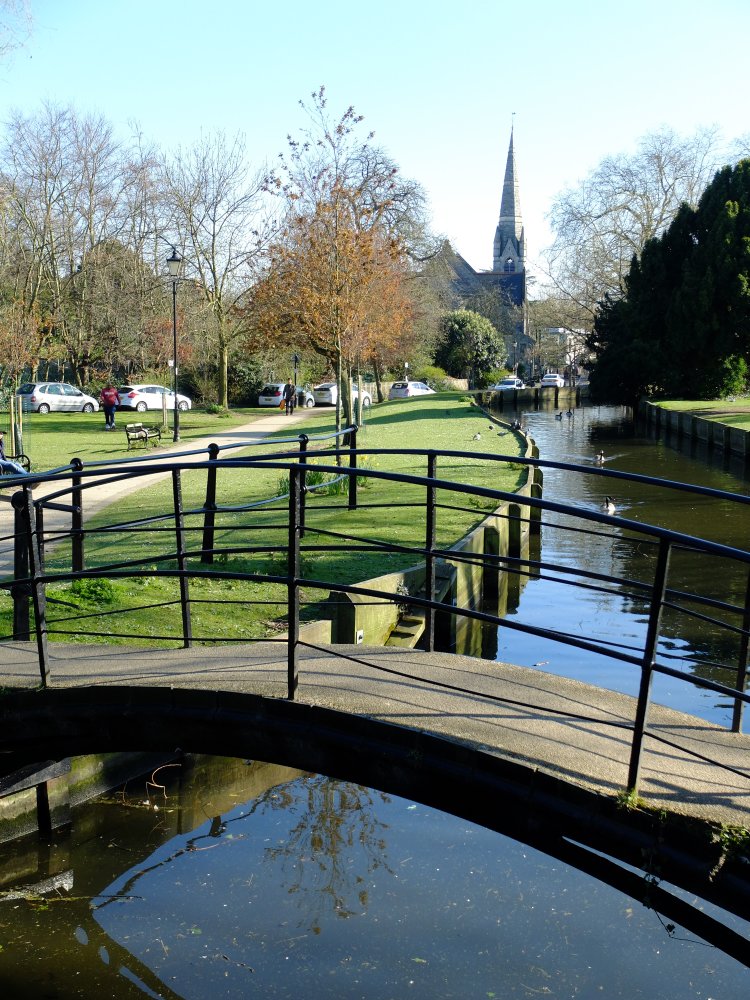 It has been reported that there is a high level of silt throughout the New River Loop with the worst affected area the stretch between the Crown & Horseshoes pub to the bridge at the bottom of Windmill Hill. This problem will have become more apparent due to the current low water levels. The Council will need to assess this and consider options available.