This article by Stephen Gilburt was first published by The Enfield Society in Newsletter 188, Winter 2012.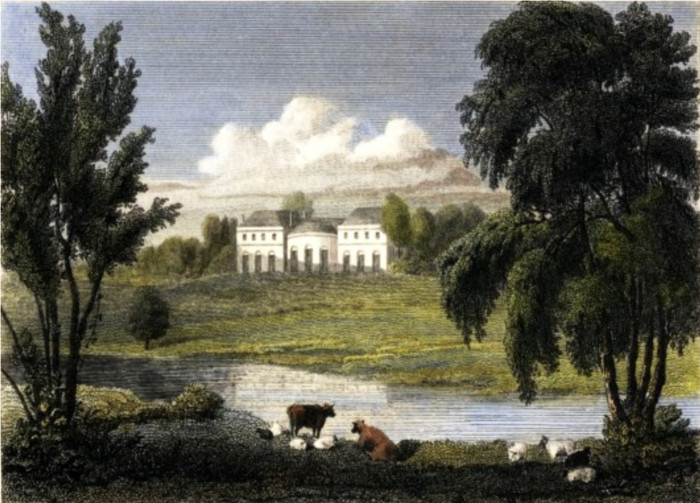 Illustration 1. Following the enclosure of the royal hunting ground of Enfield Chase in 1777, Sir Richard Jebb, a royal doctor, acquired the lease of Trent Park from the Duchy of Lancaster and commissioned Sir William Chambers to alter a small villa at Noddingswell Hill. Between 1783 and 1787 the grounds were landscaped and a lake created.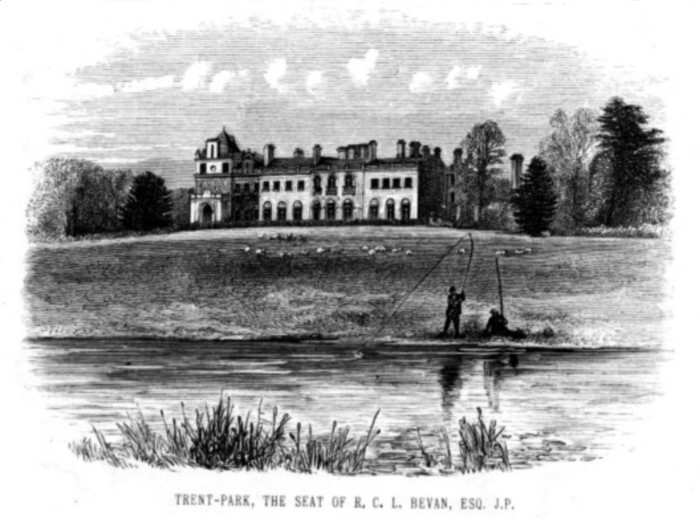 Illustration 2. The banker David Bevan bought the lease in 1833 and passed the estate to his son, Robert Cooper Lee Bevan in 1837.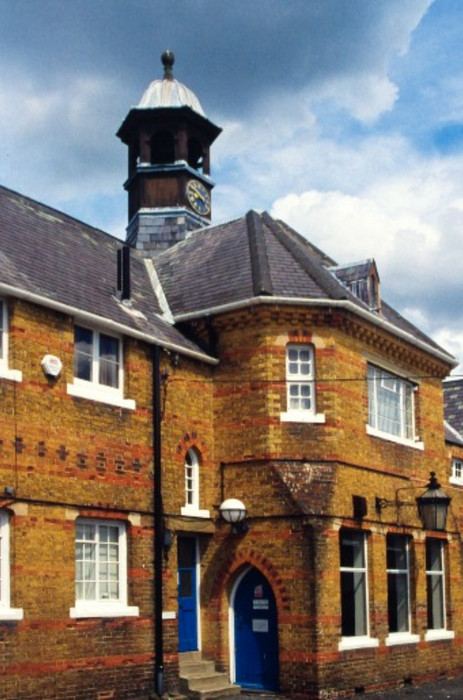 Illustration 3. R. C. L. Bevan built cottages on the estate and this stable block.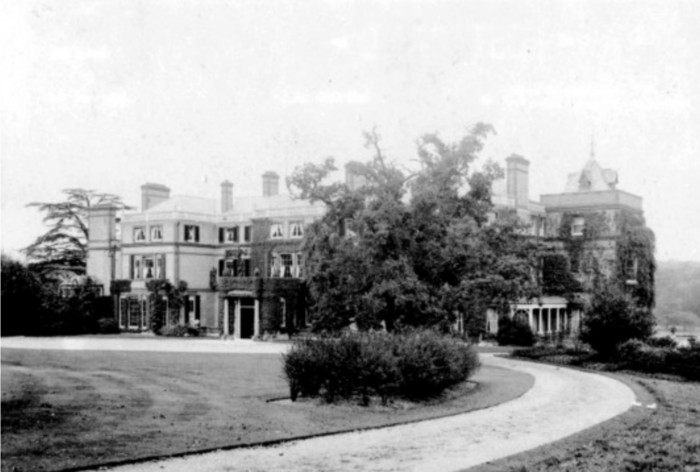 Illustration 4. In 1893 Francis Bevan inherited the estate and remodelled the house and gardens. This view of the south front shows its 1890s mauve brick façade.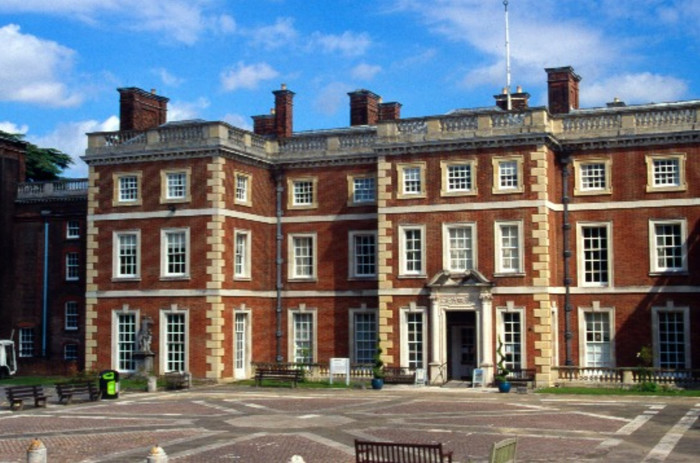 Illustration 5. In 1908 the estate was acquired by Sir Edward Sassoon and in 1912 it was inherited by Sir Philip Sassoon who, like his father, became MP for Hythe. Between 1926 and 1931 the house was refaced by Philip Tilden in Georgian style with red bricks from William Kent's 1734 Devonshire House.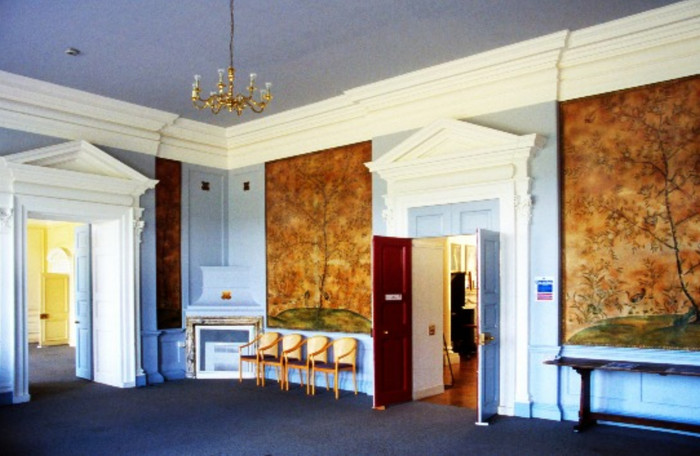 Illustration 6. The interior was transformed into a Palladian country house with Chinese style wall coverings in the saloon.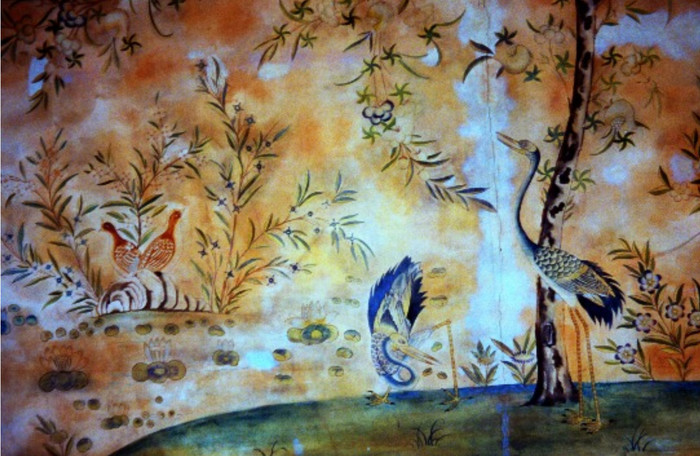 Illustration 7. A detail of the wall coverings, showing birds in a Chinese landscape.
Illustration 8. The interior was decorated by Rex Whistler. This 1931 overmantel panel in the Blue Room has various symbols of war.
Illustration 9. Sir Philip Sassoon was famous for lavish house parties. Among his guests were Wallis Simpson, the Prince of Wales and Lawrence of Arabia, "seen" here with Rex Whistler, admiring his painted decorations in the library. Other guests included Charlie Chaplin, George Bernard Shaw and Winston Churchill.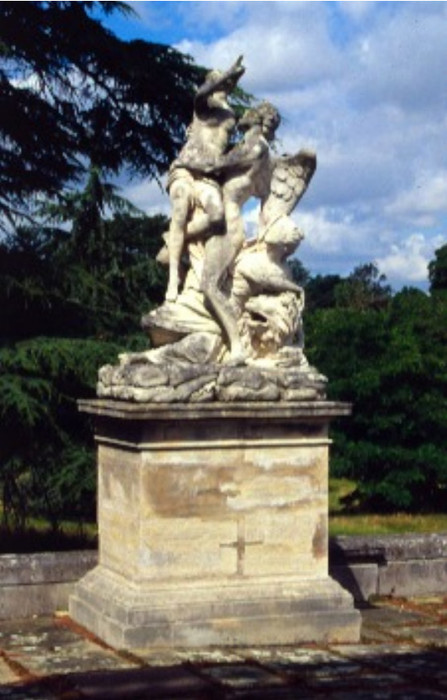 Illustration 10. Sir Philip Sassoon acquired a variety of lead and stone sculptures from Wrest Park and Stowe, including this early 18th century figure group representing Time, Opportunity and Penitence.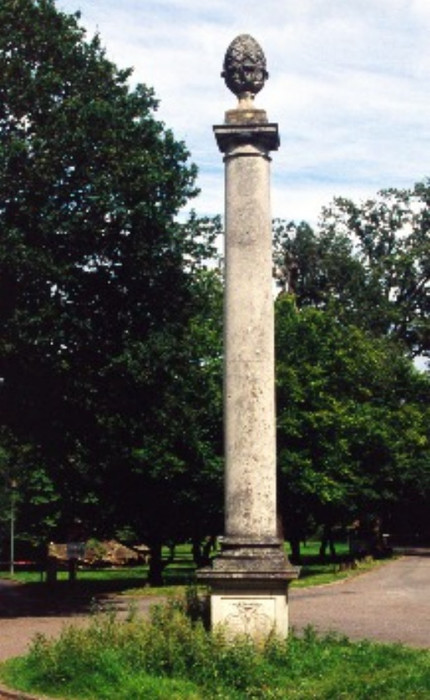 Illustration 11. This early 18th century column topped with a pineapple, commemorating Emma Crewe, Duchess of Kent, was obtained from Wrest Park in 1934 for the visit of a later Duke and Duchess of Kent to Trent Park.
Illustration 12. Sir Philip Sassoon died in 1939 and during the war the house was an interrogation centre for high-ranking German prisoners of war. The cellars served as air raid shelters and one now houses wartime artefacts.
In 1947 a teacher training college was established which became part of Middlesex Polytechnic in 1974 and Middlesex University in 1992. The Trent Park campus closed in 2012 and the future use of the Grade II listed house and other buildings is yet to be decided. In 1973 the Trent Park estate was made a conservation area and a 413 acre country park was opened to the public. Attractions now include walking and bike trails, a golf course, an animal sanctuary and an outdoor activity centre – "Go Ape". Every spring a magnificent display of daffodils, originally planted by Sir Philip Sassoon, may be seen in front of the house.
Trent Park may be reached by Underground to Oakwood or Cockfosters. Buses 121, 307 and 377 pass the Oakwood entrance and bus 298 passes the Cockfosters entrance.