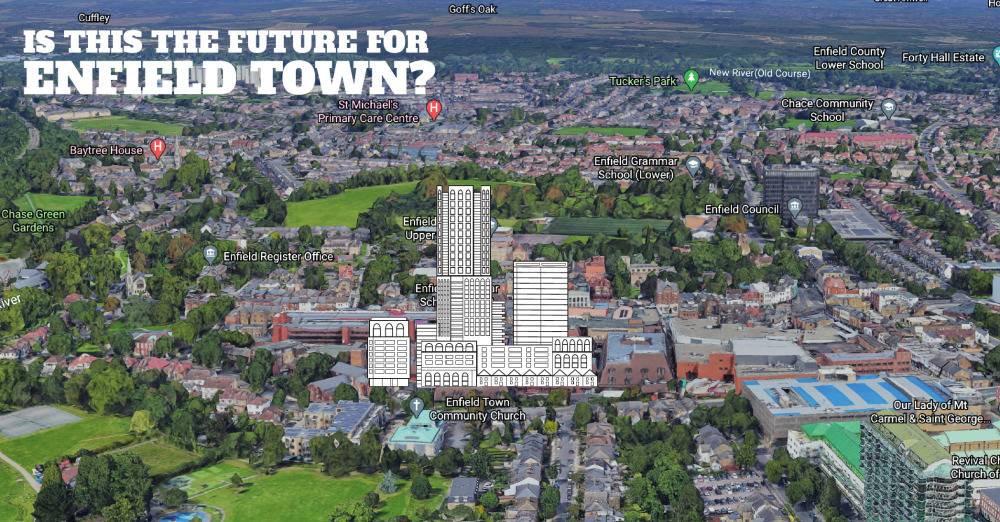 The Enfield Society welcomes the prospect of overdue investment in our outdated Palace Gardens shopping centre by its owners, DWS (Deutsche Bank), and their promise of new catering, leisure and retail outlets. However, we and a number of other local groups oppose the scheme's six tower blocks, especially those from 12 to 26 storeys high. The central tower would be more than twice the height of the Civic Centre and Tower Point, the other high rise buildings in town. 350 flats built to rent in phase 1, with another 250 in phase 2 would stand over the shops and around a new square.
The benefits of providing new homes are obvious, but not at the expense of our cherished views and vistas. The proposed massive landmark would tower above the conservation area and Town Park, cast shadows over Church Street and the Market Square and be seen for miles.
Public consultation to-date by the DWS project team has been minimal: a leaflet, two webinars in October, and a two-week feedback period. So we have invited Civic Voice, the national charity which engages people with planning issues that will shape their future, to help gauge our community's response to these plans. We are also delighted to be working with Southgate District Civic Voice, which successfully opposed the high rise Southgate Office Village scheme earlier this year.
Two public webinars were be held in February (18th and 25th) at which the public learnt more about this scheme. Speakers included Feryal Clark MP and Bambos Charalambous MP plus local councillors. Follow the link to see recordings of the meetings.
We will urge DWS to display their plans in the shopping centre and intend to ask more searching questions of the project team in further online sessions.
Information from the developer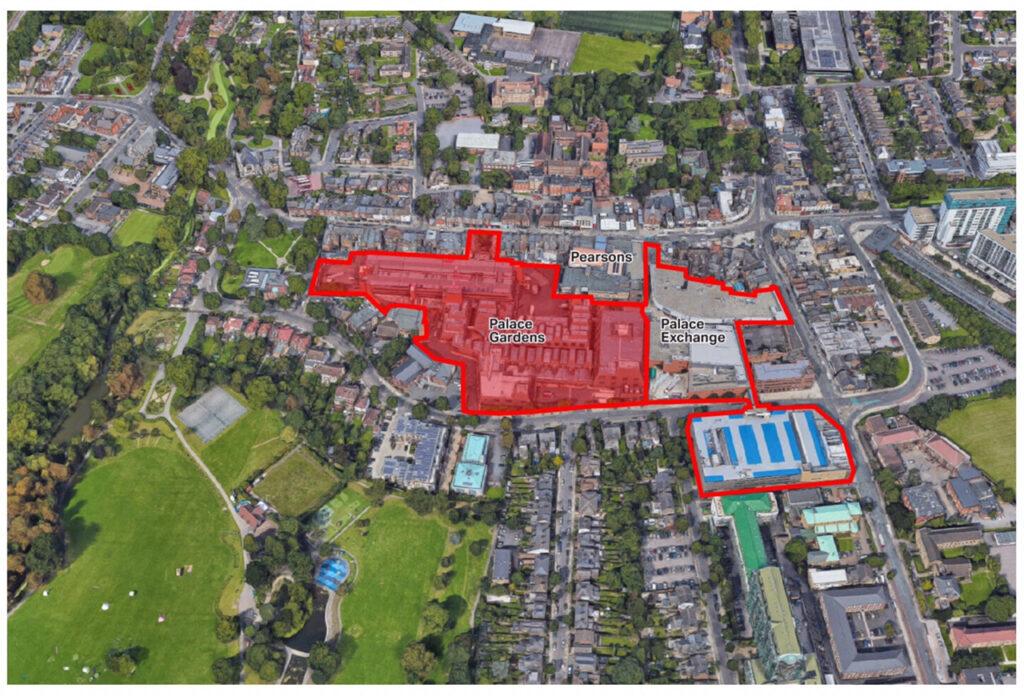 More details from the developer's online exhibition web-site
Public webinars by the developer
Two public webinars were held in October 2020 organised by the developer. Watch them again here.