The draft Enfield Local Plan proposes to turn Vicarage Farm (called Chase Park), which is currently designated Green Belt, over to housing with 3,000 homes mentioned in the Local Plan (section SP PL10), but up to 5,000 homes are included in proposals from Comer Homes seen by The Enfield Society.
We have until Monday 13th September to respond to the proposals. When responding to proposals about Vicarage Farm (aka Chase Park) please make sure your give your name and full postal address, as the Council has dismissed consultation responses in the past without these details. You should also say you are responding to proposals SP PL10. See here for details of how to respond.
If you have walked the Merryhills Way recently, please help us protect the area by completing our Survey.
Use the active map below to explore this area and see what would be lost forever if the Council's plan is approved.
Vicarage Farm, Enfield Road
Click the map numbers to see views of the area and learn more about what could be lost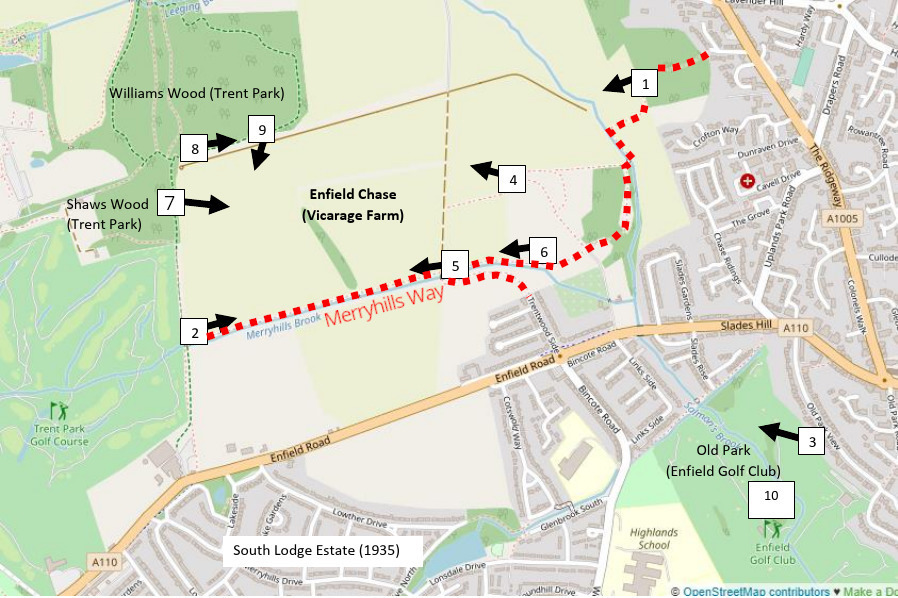 View west to Trent Park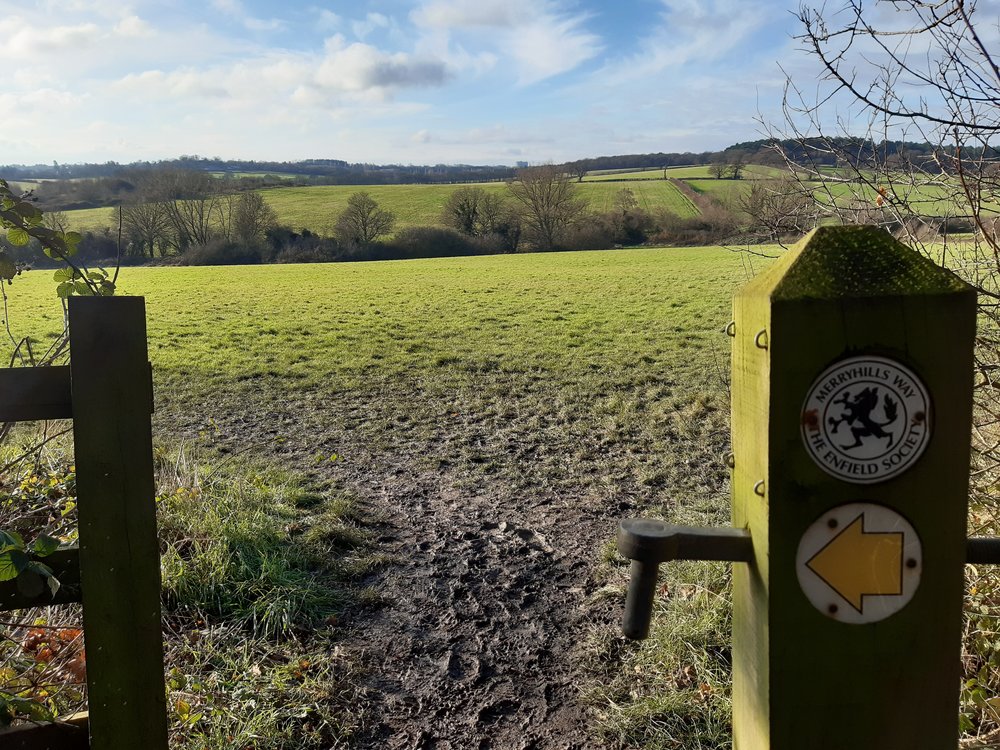 View west over Hog Hill and Williams Wood/TrentPark from the Merryhills Way where it exits the woodland west of the Ridgeway. More…
View east from Trent Park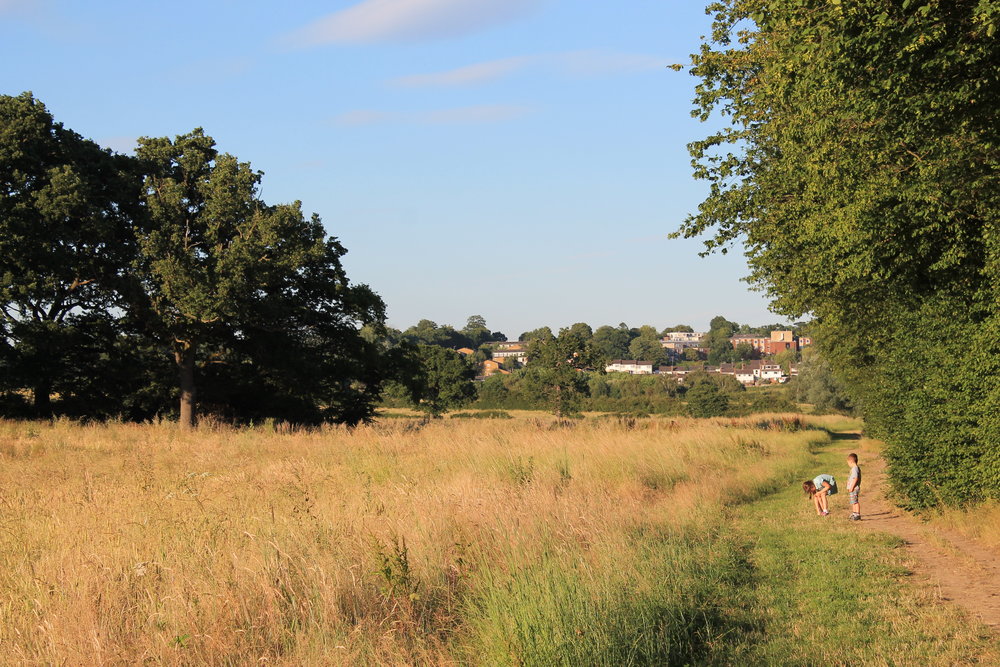 View east along the Merryhills Way from near the entrance to Trent Park. More…
View north-west from Enfield Old Park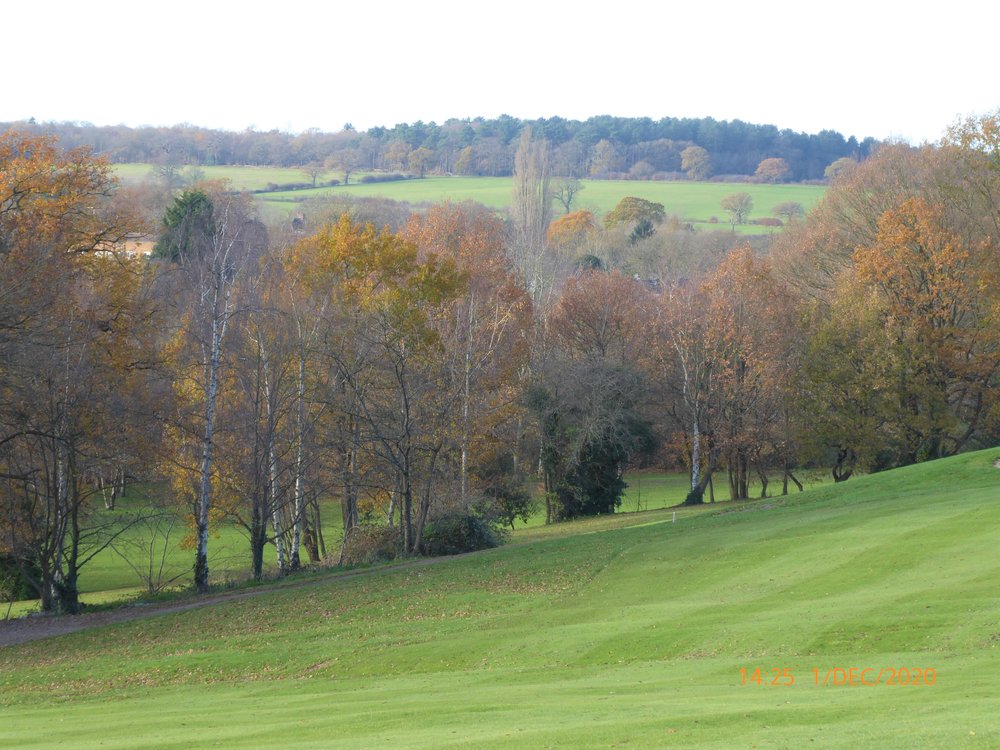 View north-west from Enfield Old Park (Enfield Golf Course) towards Williams Wood and Trent Park. More…
View from Hog Hill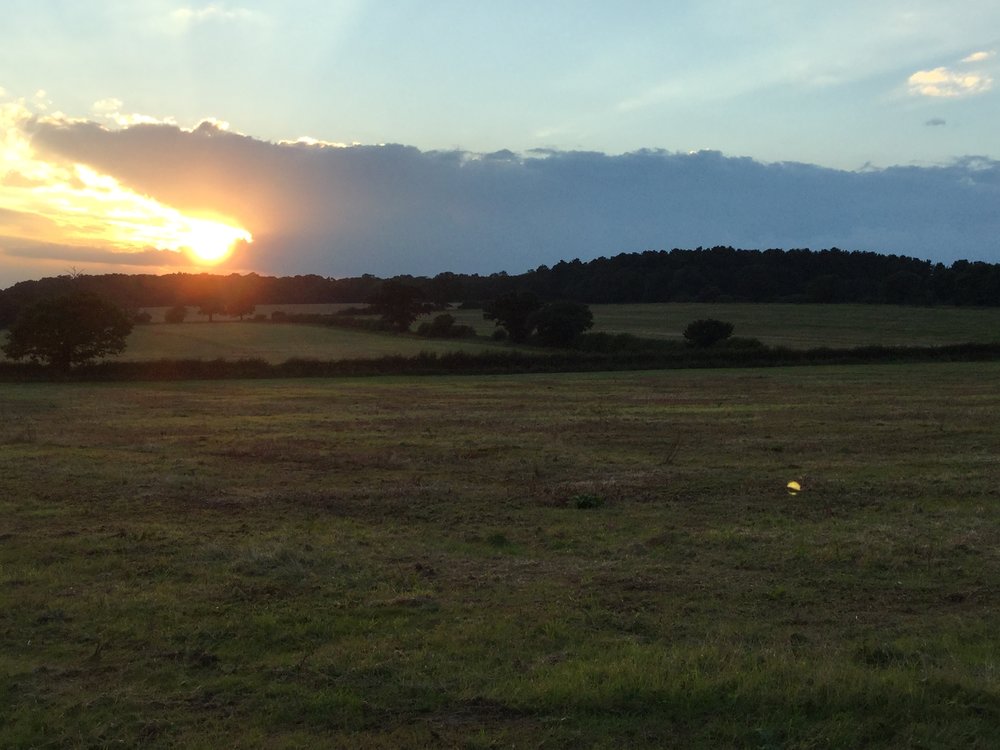 View towards Williams Wood/Trent Park from Hog Hill. More…
View west from the Merryhills Way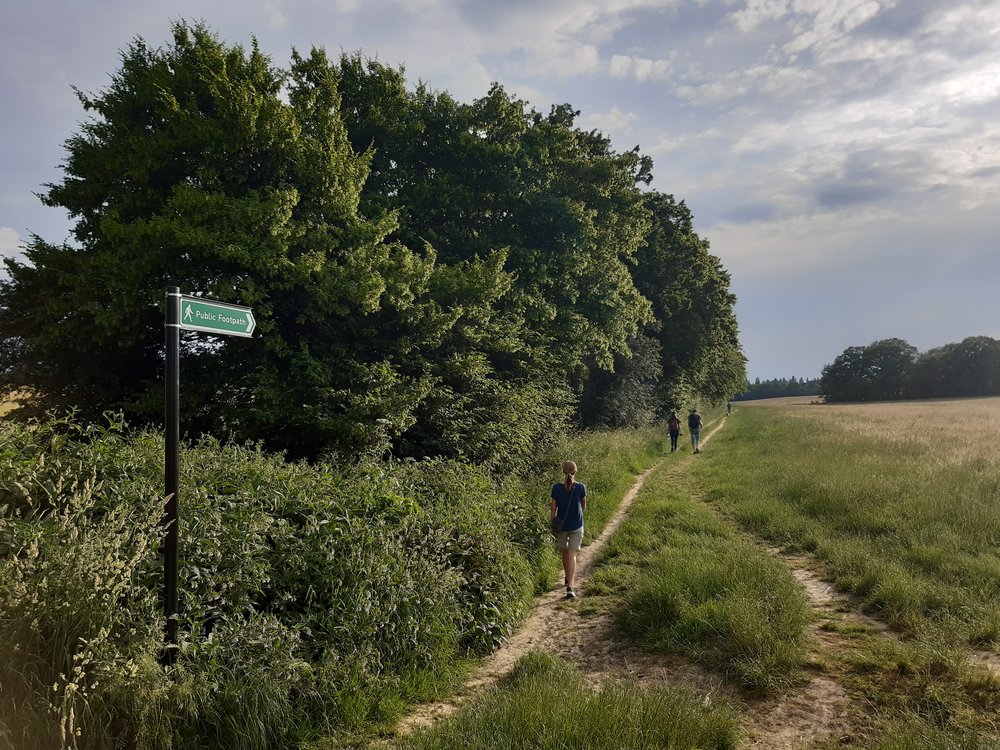 View along the Merryhills Way where it crosses the old track to Vicarage Farm. More…
Vicarage Farm Nature Reserve
View from the Vicarage Farm and Rifles Site of Borough-wide importance for Nature Conservation. More…
View south east from Williams Wood
View south-east Williams Wood, towards the spire of St Mary Magdalene Church, Windmill Hill. More…
View east from Williams Wood
Looking east along the track along the southern edge of Williams Wood. More…
Looking south from Williams Wood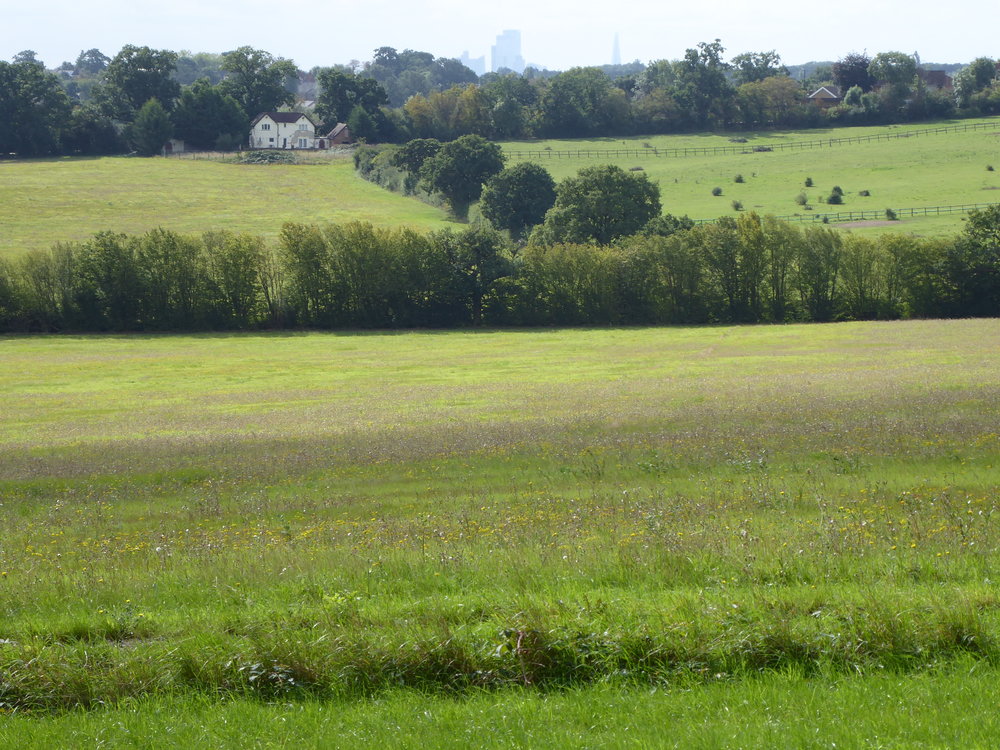 View south from the track along the southern edge of Williams Wood. More…
The fourteenth-century former Keep's Lodge building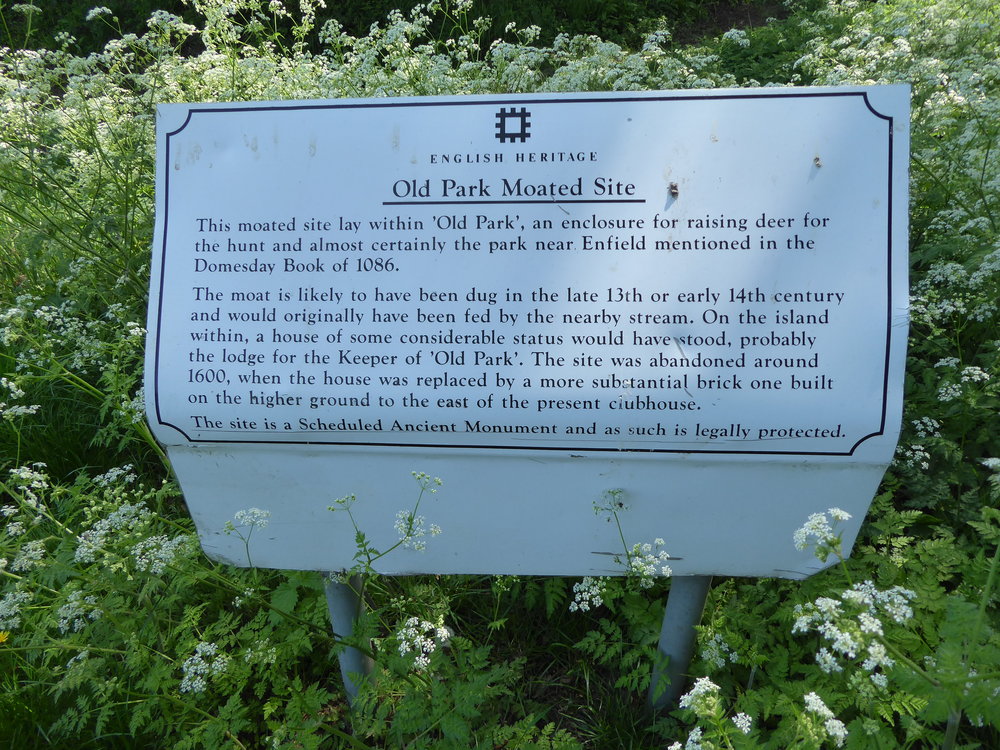 The fourteenth-century former Keep's Lodge building  in Enfield Old Park. More…
Photo 1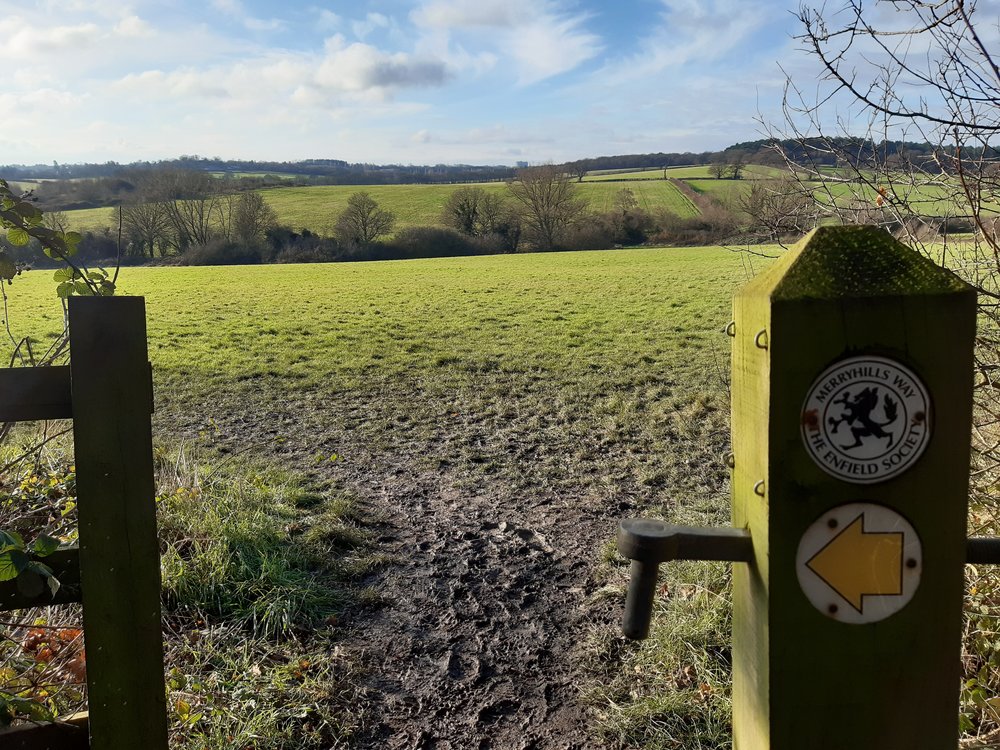 View west over Hog Hill and Williams Wood/Trent Park from the Merryhills Way where it exits the woodland west of the Ridgeway at Farmlands/Fairview Road. If 'Chase Park' becomes a reality, all the countryside in the middle distance as far as Trent Park would be developed for housing. Back to the map
Photo 2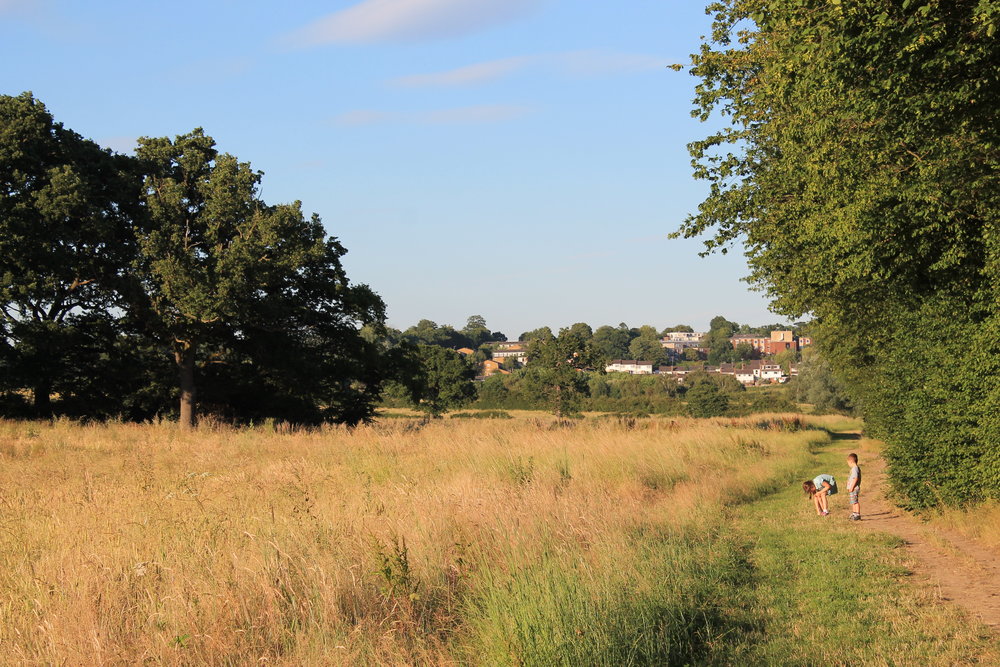 View east along the Merryhills Way from near the entrance to Trent Park. If the Council's 'Chase Park' proposals become a reality, all the countryside in the middle distance as far as Trent Park would be developed for housing. Back to the map
Photo 3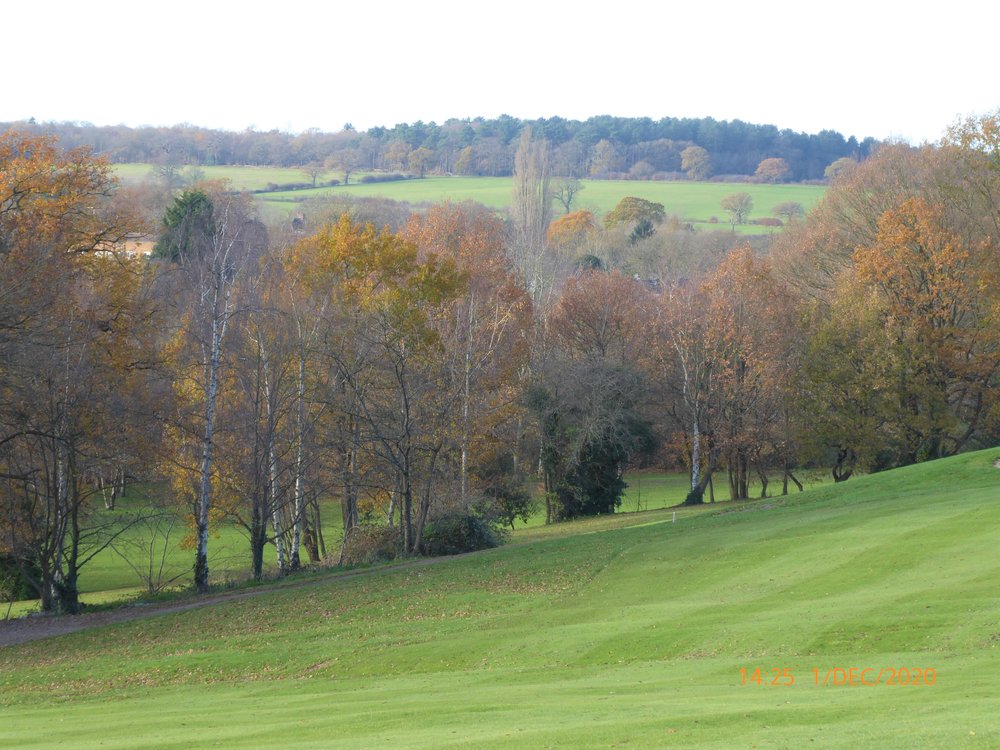 View north-west from Enfield Old Park (Enfield Golf Course) towards Williams Wood and Trent Park. Photo taken when the course was closed during COVID lock-down. Enfield Road is hidden behind the trees in the middle distance. The fourteenth-century Old Park Keeper's Lodge Scheduled Monument is located in the Salmon's Brook valley to the left of the photograph.Historically, deer were raised in the Old Park and then released into Enfield Chase. If the Council's 'Chase Park' proposals become a reality, the slopes as far as Trent Park would be developed with housing, thereby destroying the historic landscape and visual connection between Old Park and the wider Chase. Back to the map
Photo 4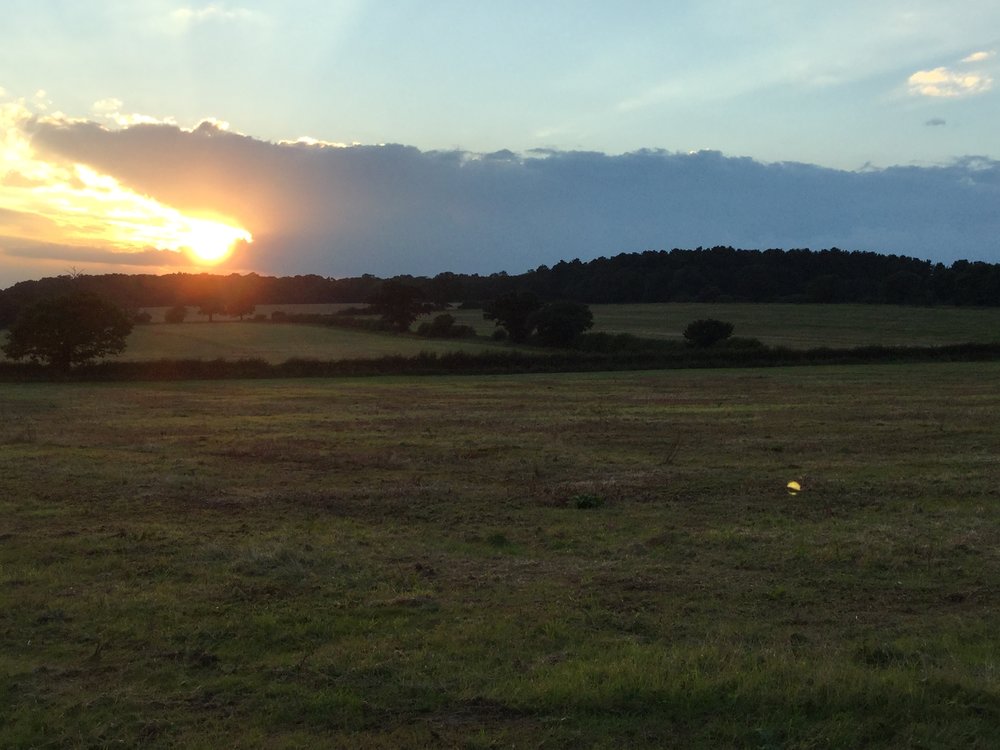 View towards Williams Wood/Trent Park from near the WWII gun emplacement, Hog Hill. All of the countryside in this picture as far as the woods would be lost if the Council's housing plans are realised. Back to the map
Photo 5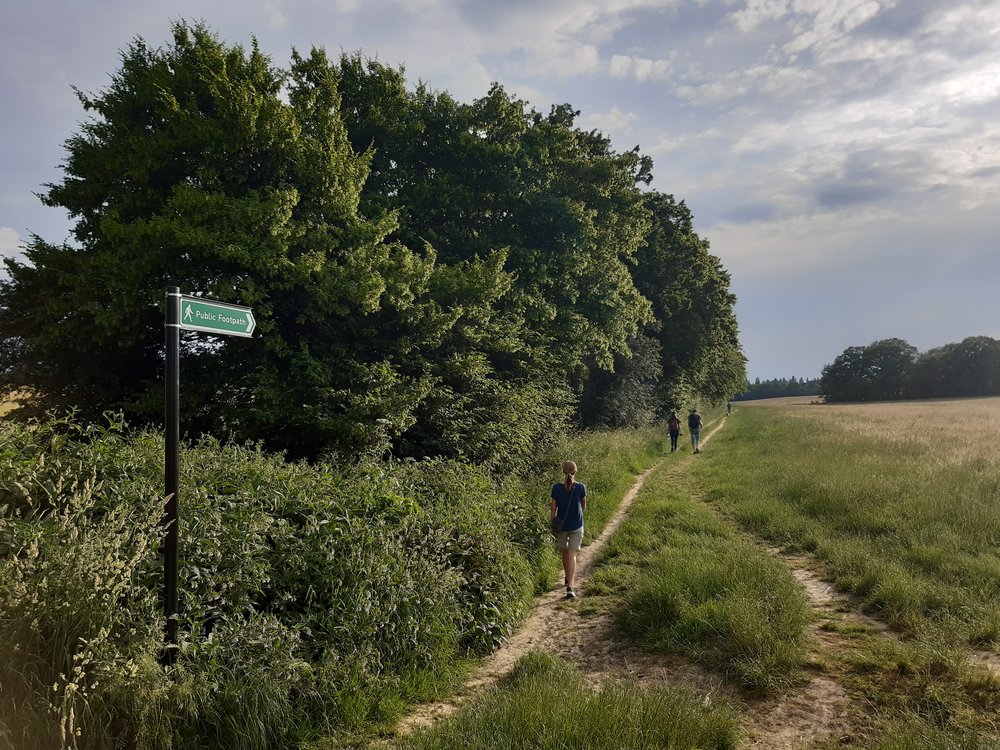 View along the Merryhills Way where the Public Right of Way crosses the old track to Vicarage Farm. Shaw's Wood at Trent Park is visible in the distance. The Merryhills Brook is in the trees. The Merryhills Brook Valley slopes up to the Enfield Road through paddocks on the left and through arable fields on the right up to Williams Wood/Trent Park. If the Council's vision for Chase Park is realised, the footpath would be surrounded by housing on both sides. Back to the map
Photo 6
View from the Vicarage Farm and Rifles Site of Borough-Wide Importance for Nature Conservation towards Williams Wood, Trent Park. According to the Council's plan of the proposed development, this part of the wildlife site would be lost to housing development, as well as all the fields as far as Trent Park. Back to the map
Photo 7
View south-east from the track along the southern edge of Williams Wood, Trent Park towards the Spire of St Mary Magdalene Church, Windmill Hill/The Ridgeway. If the Council's plan for Chase Park is realised, this view will be lost to housing development. Back to the map
Photo 8
Looking east along the track along the southern edge of Williams Wood, Trent Park. All the countryside to the right of the track as far as the woodlands will become a housing estate if the Council's plans for Chase Park are realised. Back to the map
Photo 9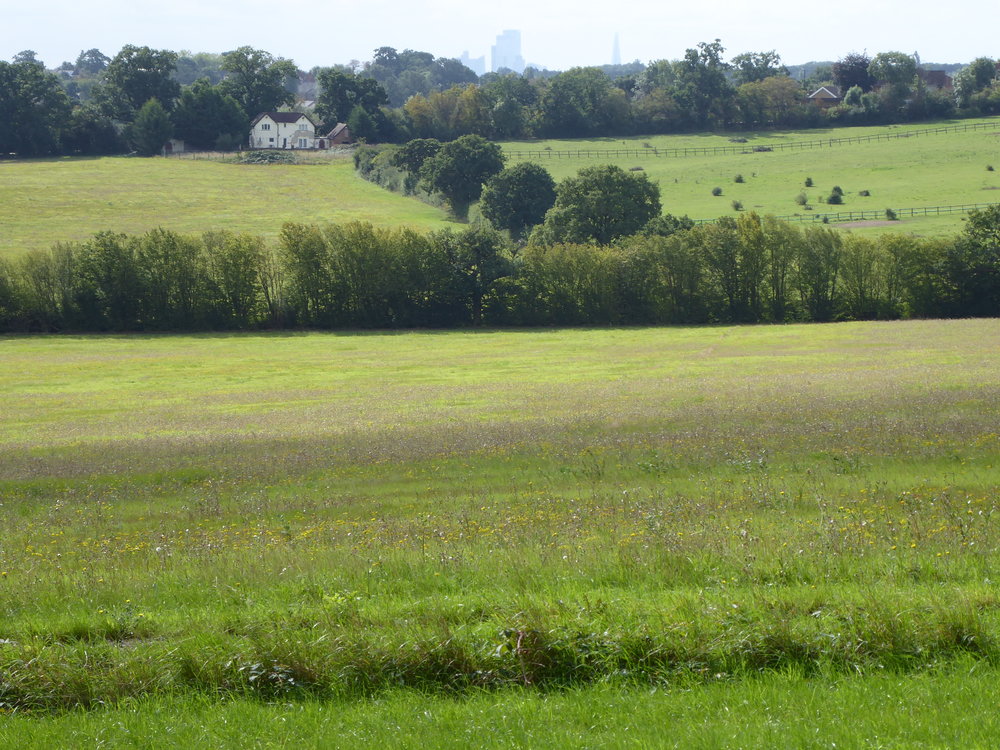 View south from the track along the southern edge of Williams Wood, Trent Park. The skyscrapers of the City of London can be seen over the top of the ridge. The whole of this landscape would become a housing estate if the Council's plans for Trent Park are realised. Back to the map
Photo 10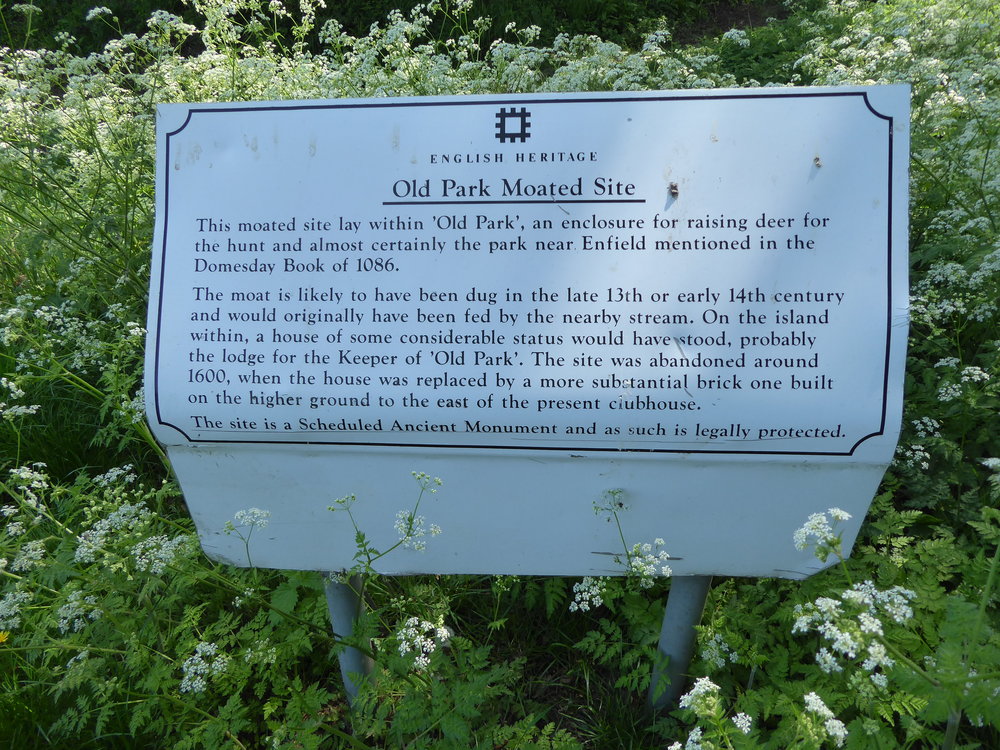 The fourteenth-century former Keep's Lodge building (a Scheduled Ancient Monument) in Enfield Old Park (now a golf course) is a reminder of the historic connection between the Park and Enfield Chase. The visual and landscape connections between Park and Chase would be lost if the Council's proposals for development at Chase Park proceed (see photograph 3). Back to the map