Just as the ink was drying on our latest newsletter—with its lead item on threats to the Green Belt—news has reached The Enfield Society that Comer Homes Group, in association with Savills and Farrells, have produced very detailed plans for a massive expansion of housing on Vicarage Farm.
Farrells' proposal calls for "between 3000 and 5000 quality homes". As was pointed out in our Press Release this week, building on the Green Belt will do nothing for Enfield's shortage of affordable family homes, and the inclusion of the 'quality' descriptor appears to substantiate this point. These will not be cheap homes.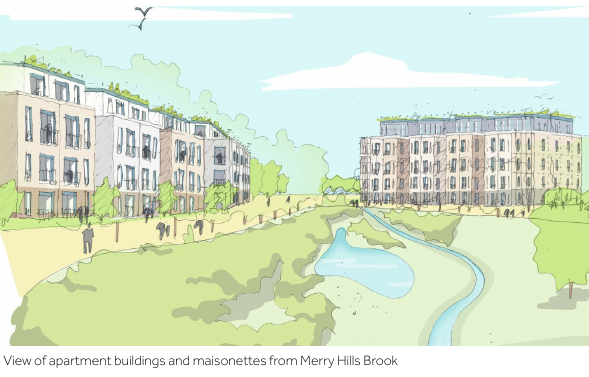 The Society, in association with Enfield RoadWatch, Better Homes for Enfield, Enfield Climate Action Forum and the CPRE, are calling on the public to write to councillors and MPs to have the Green Belt sites (such as Vicarage Farm) removed from Enfield Council's Strategic Housing Land Availability Assessment.