This article by Stephen Gilburt was first published by The Enfield Society in newsletter 189, Spring 2013.
Illustration 1. 13th century Early English trefoiled lancet window in the south wall of the chancel.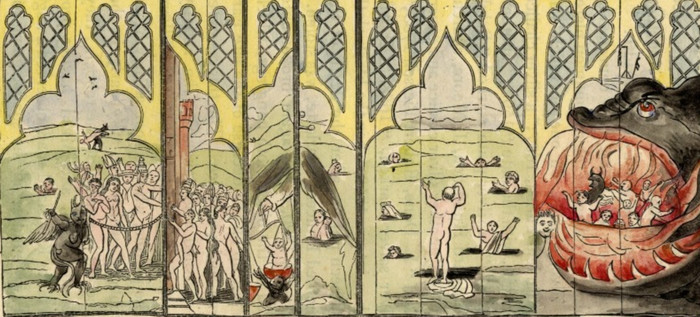 Illustration 2. When the chancel arch was enlarged in the 1770s a pre-reformation painting on wood of the resurrection of the dead and the last judgement was discovered and removed. It showed St Michael pursuing a devil with a crosier in his hand and weighing souls in a balance. The righteous are being led up to Heaven while sinners are dragged down by devils to the mouth of Hell.
Illustration 3. The Tiptoft monument has a fine brass effigy of Jocosa (Joyce) Lady Tiptoft who died in 1446. (See TES News 188 page 4.) The canopy above the tomb dates from around 1530.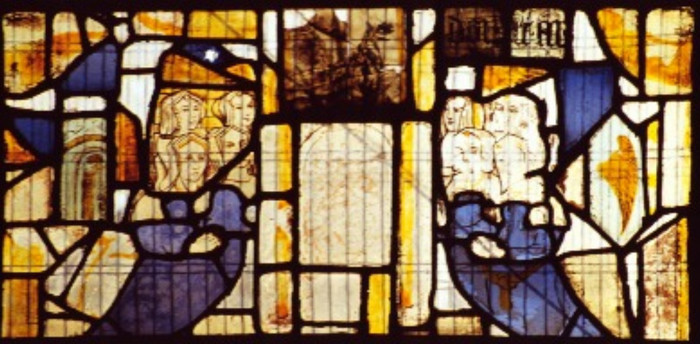 Illustration 4. These stained glass window fragments depict nuns from Holywell mourning their founder Sir Thomas Lovell, who lived at Elsyng and who died in 1524.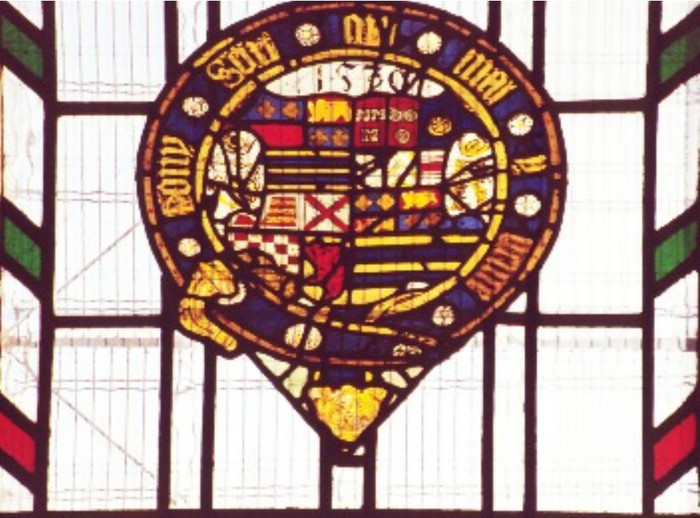 Illustration 5. The coat of arms with garter collar of Thomas Roos, Earl of Rutland, dates from 1531.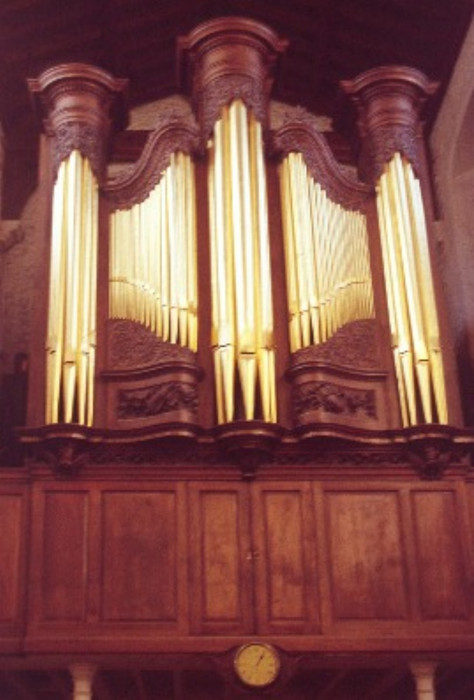 Illustration 6. The organ and its fine carved wooden case were built by Richard Bridge in 1753. The organ in now in need of repair and a restoration appeal has been launched.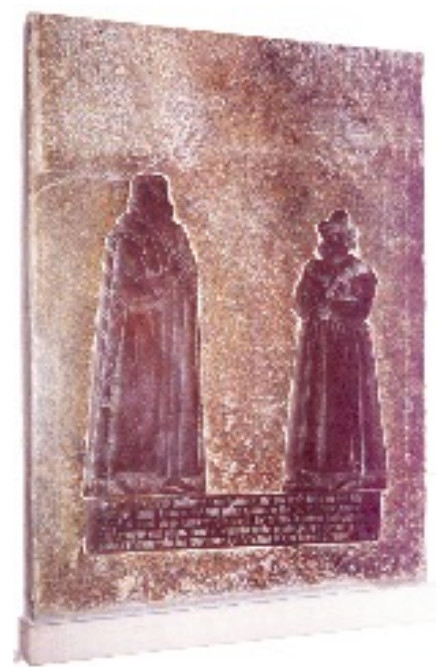 Illustration 7. This monumental brass commemorates William Smith, who died in 1592, and his wife Ellen. It states that he served Henry VIII, Edward VI, Mary and Elizabeth.
Illustration 8. Sir Nicholas Rainton, Lord Mayor of London in 1632 and owner of Forty Hall, died in 1646. He and his wife Rebecca are portrayed in this marble and alabaster monument. See the note on page 8 about the identity of the figures at the base.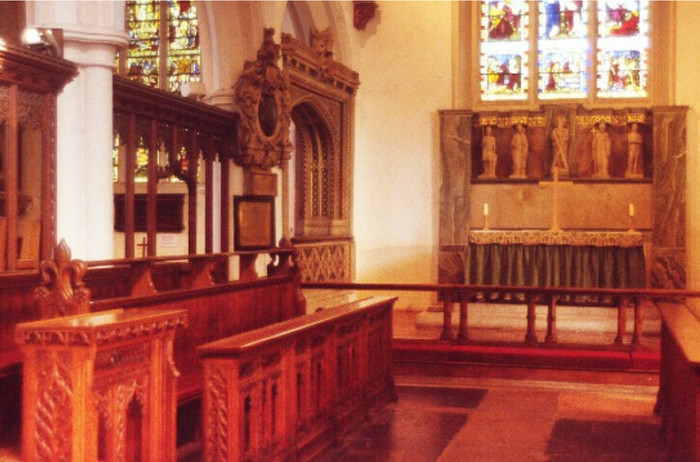 Illustration 9. Chancel, with 1908 oak clergy and choir stalls and 1901 marble altar reredos showing St George, St Augustine, St Andrew with diagonal cross, St Aiden and St Alban.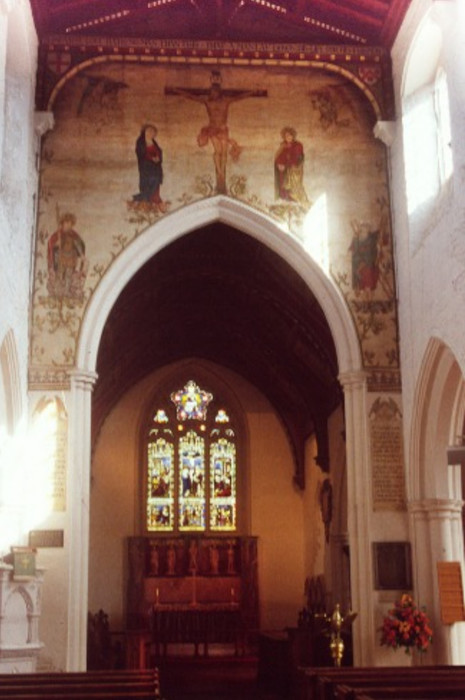 Illustration 10. The 1923 crucifixion above the chancel arch by Powells shows Jesus flanked by St Mary and St John, with St George and St Andrew at the sides. It is a memorial to those who died in the First World War.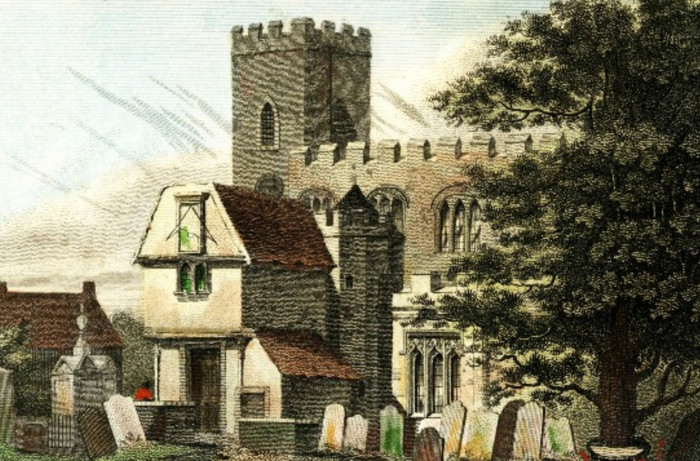 Illustration 11. St Andrew's church in 1813, before the muniment room over the south porch was demolished and the south aisle was rebuilt in 1824.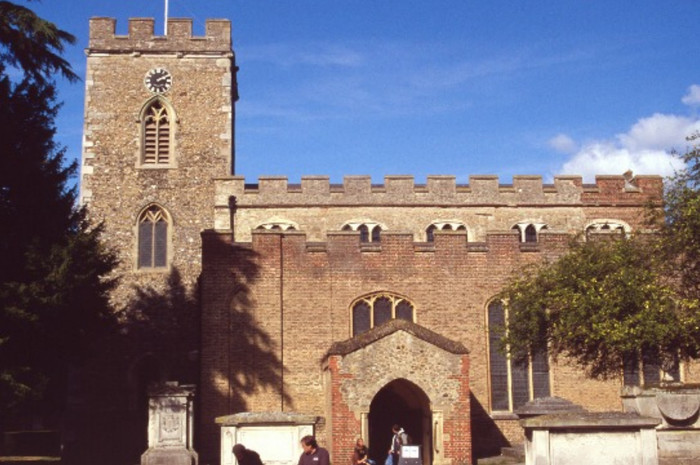 Illustration 12. South front of St Andrew's church as seen from the Market Place.